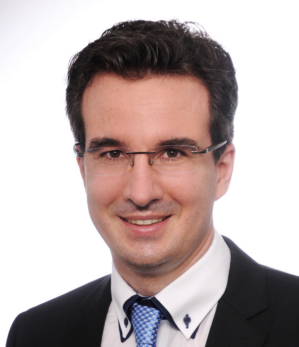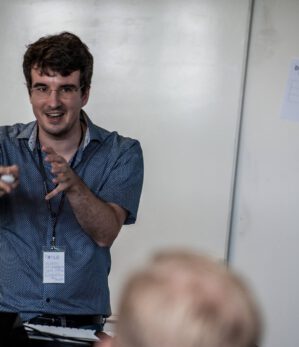 Dipl. Inf.

Thilo Müller
Security Engineer
IT Security

+15 years

Address

GERMANY, 64342 Seeheim-Jugenheim

E-mail

homepage@thilo.tech
I love tech and I love creating and leading an energized teams. I like to be responsible for services and for teams trying to improve one little step everyday.
Zwischenzeugnis
References
As our seniour colleague, his profesionalism, support and proactivity in our daily work is explicit fact, he is always ready to help and to find solution to any problem, but this is not all. Beyond this he is a true coach, who always has new ideas for improving the processes, finding new solutions and expanding not only his, but also others/our knowledge, by initiating different discussions, learning and brainstorming sessions, sharing his knowledge and ideas and motivating us to share and to develop our own ideas too. His approach to make us (his team members), challenge ourselves and to think out of the box, not only brings great benefits to the company, but also makes the days funnier and more meaningful for the team members. Thilo is an example for collegiality, tolerance, understanding and the most important thing - how to be helpful for the organization, for ourselves and how to build a stable relation between the different teams.

With his knowledge and skills in IT security he is my support in many and different complicated cases. I can count on his support even in times with high load because I know he will never refuse his help. A leader – this is the best word that describes him. He is always taking appropriate decisions even when he is under high pressure and keeping a close eye on the matters where he and the team must be responsive. He is embodiment of the professionalism and all of the best practices at work.

Thilo is the most outstanding professional I had the honor to work with. He is naturally touched by the technologies and is always curious to explore the wide world they can offer. As a more experienced colleague he was a great mentor who taught me a lot. He was always thinking proactively what I can learn, what would be good for my development which helped me to built a confidence in my work and to be better professionalist.
Memberships and Support
Social engagement
Barcamps, Talks about personal development, IT Security, Open Source, Home Automation with 3d printing
Coderdojos  Help students and children to find a motivation for IT and MINT
Makerspaces, 3d Printing
Mental Health
Cancer
My Interests
My passion is Open Source – using it for 3d printing, home automation or Linux and Rasberry Pis. I love when things run automatically and reliant. I enjoy breaking things and trying new pathes.
3d Printing with Open Source Printers Prusa
Rasberry Pi
Professional Skills
Personal Development, Coaching 100 %
Robust System Design 100 %
Authentication Methods Token, Password, Mobile 100
System Documentation, Standardisation 100